---
Explore nou zil is a Mauritian family business whose sole activity is to offer guided tours to explore our island and learn about the culture of its inhabitants in a different and authentic manner.
Off the beaten track, we propose excursions orientated on the discovery of the nature in the respect of the environment and of the inhabitants' culture.
So let yourself be guided during one of our day trip.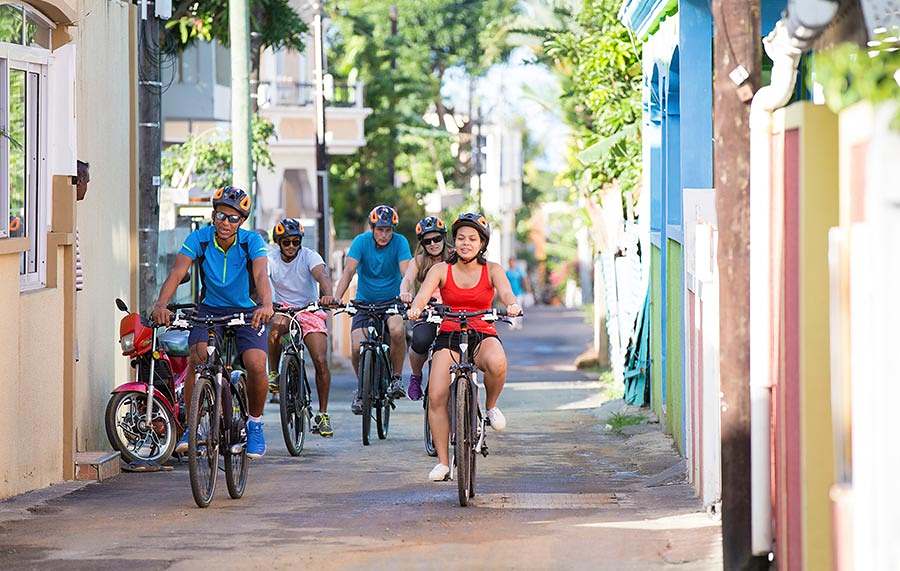 Take a ride on unfrequented trails with our electric bike
A unique opportunity to let you be guided across a wild and authentic island. When possible, we shall by-pass the tarred roads to bring you across the many different paths of the island, where you will be able to admire the magnificent sceneries and the luxurious breathtaking nature. This is an enchanting outing which you cannot miss while you are on holiday in Mauritius. The captivating comments on each point of interest by our professional Mauritian guides ans the friendly contact with the village inhabitants will enable you to learn more about 'Moris' and its culture. Thanks to our electric bikes the outing is made accessible to all, whether you are sport man or you look for a relaxed family outing
---
Discover our electric bike in the heart of a private domain
You are a nature lover, curious to discover our endemic flora and our wild animals (wild boars and Javanese stags), this outing is for you. A strong feeling of freedom and tranquility will emerge while you let yourself be guided throughout these private lands where nature has set no limits. Due to the stability and confort of our mountain bikes you and your family will experience a most agreeable outing.
---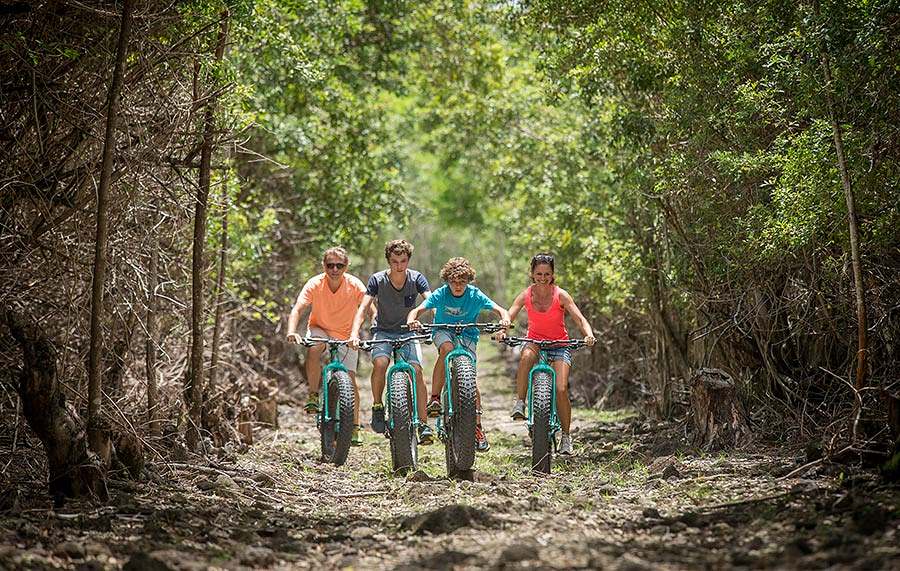 Contact us for rides with on Electric bikes or on Fat-Bikes
Principal outing: B18 Pamplemousses MU 21001, Mauritius

Administrative Office: BG16, Block B, Ruisseau Créole, Mauritius

Tel: +230 5828 8685 | +230 483 5405 | +230 5252 3338

Email: contact@explorenouzil.com